This Time It's For Real, The Bills Are Headed Towards The Super Bowl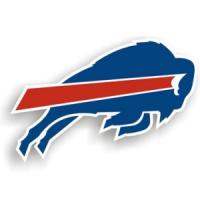 Super Bowl Bound
The Buffalo Bills have become unstoppable in the first two weeks of the season, now they have set their sights on the 1972 Dolphins record of a perfect season. The Bills are headed towards the Super Bowl.
For the second consecutive week the Bills have dominated an opponent. This was the kind of demolition that happens only when a team is on their way to the promised land.
Only fourteen more games stands between the Bills and perfection. Only the Dolphins have completed a perfect season, but clearly Buffalo is hot on their heels after two weeks.
If
anyone will be in their way it will not be the Chicago Bears as reported here last week. The new pick to be the Bills opponent is the Carolina Panthers. They showed again Sunday that they have the ability to win games every week in the final moments of the game.
When the teams meet in the Super Bowl, it will most likely be a blowout throughout three quarters. The Bills will dominate the game all the way until the final two minutes. That will be the point that the Panthers will score forty five unanswered points in the final three minutes and steal the Super Bowl away from the Bills.
Disclaimer - The news reported on this website is satire, parody, or spoof.
Spread The Word
Related Articles
5 Responses to "This Time It's For Real, The Bills Are Headed Towards The Super Bowl"