Favre Tells Vikings Player That Former Owner Liked Cats
Published 10/22/2008

Unrated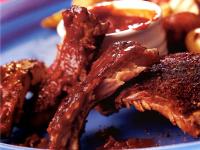 Mike McCarthy Has A Vice
Brett Favre is not happy that the Green Bay Packers handled him the way they did in the off season. He has vowed that he will get back at the team by his play on the field, but it is his words that are resonating throughout Wisconsin.
Favre did the unimaginable on Wednesday when he revealed personal knowledge about his former owner. He told a writer conducting the interview that the owner of the Packers likes cats. It was a shocking revelation.
It is not only the love of cats that was revealed. Favre also admitted to watching his former coach, Mike McCarthy, down a rack of ribs at a popular
restaurant in the Green Bay area.
"What Brett is doing these days, you know, revealing personal information and all, it's just wrong," said McCarthy. The coach has had to come clean to his family after the Favre story, and he currently is trying to reconcile with his wife after the rib incident.
Favre, meanwhile, is no saint himself. Camera crews spotted him in a store picking up a pair of socks that were on the clearance rack. That is a major no-no for a pro athlete.
Stay tuned in the upcoming days to this story. Many more facts could come out of Favre's mouth with his growing discontent for the Green Bay organization.
Disclaimer - The news reported on this website is satire, parody, or spoof.
Spread The Word
Comments