New York Mets Vow To Fire Manager Midseason Every Year
Published 09/13/2008

Unrated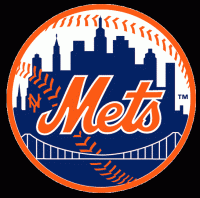 On Top in East
The New York Mets have enjoyed such a tremendous turnaround after firing manager Willie Randolph, that the team has now vowed to make firing their manager an every year occurrence.
The Mets are in first place in the National League East and their turnaround from a poor started began shortly after Randolph was fired. They replaced him with bench coach Jerry Manuel, and have soared in the standings ever since.
The club on Friday informed Manuel that he would only be retained until his team was four games under .500 next year, or the all star break, whichever
comes first. They have adopted the new policy to keep their managers from getting comfortable.
"We didn't want Jerry to get too comfortable with his position after having such a good finish to the season. The team has performed well, and that is a credit to the manager, but it also might have something to do with the organizations choice to fire Willie," said General Manager Omar Minaya.
The team outlined their new plan to the media on Friday and when they did they had some valid points. They feel if they fire their manager every year at some point, the players will never get complacent.
Disclaimer - The news reported on this website is satire, parody, or spoof.
Spread The Word
Comments