NFL Begins Their Season By Blacking Out All Other Television Programming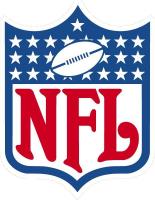 "We Are The Stars"
The NFL has become the most elite of sports. They do not care what time of year it is, they feel as though at any given time their league is the most important sports league in the United States and the world.
They are showing an example of this on Sunday when they have paid all television stations to black out all other programming for the entire day. They are doing this to ensure that only the NFL can be watched on their opening day.
While fans of soccer, the most popular sport in the world, are cringing at the thought of having to watch a game that lacks much skill, people in the United States are thrilled at the blackout.
"This is great. All football, all day, what could
be better than that?" said Brian Cannon from Detroit, Michigan. What could be better than that could be anything.
This is not the first time the NFL has sought to be the center of attention. They make their draft something straight out of Hollywood. They spend countless hours breaking down players that may never play a single snap in the league.
As for Sunday, they have defended their choice to pay for everything else to be eliminated from television. "If we force people to watch the games, they will see how important we believe we are. When people have choices, they may pick better, more entertaining programming to watch than us, so we are making sure that does not happen," said an NFL spokesman who chose not to be identified.
Disclaimer - The news reported on this website is satire, parody, or spoof.
Spread The Word
Comments