Bears Choose To Play Without A Quarterback This Season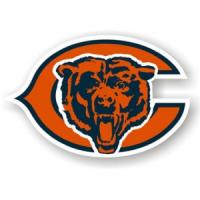 "We'll Just Punt"
The Chicago Bears have made an unprecedented move today. They have decided to go into the NFL season with no starting quarterback. With nobody emerging as a candidate for the starting job, coach Lovie Smith has decided on nobody.
"We just do not have anyone worthy of putting under center at this time. If I had to make a decision I would simply quit because there is nobody in this camp that can lead this team," said Smith at a news conference announcing his decision.
Smith indicated that the Bears would just use direct snaps to the running backs and use all
other ten players on the field as blockers. He also said that he would consider punting on first and second down if necessary.
"Yeah, that's definitely an option," said Smith when asked if he would punt early in his team's possessions. "I think you have to consider that. put your defense on the field and hope for the best," he said.
Kyle Orton, who was considered to be the front runner for the starting job has decided to make himself into the punter. He has secretly told friends on the team that he would take the snap when he was supposed to punt and throw passes, even if it meant upsetting his coach.
Disclaimer - The news reported on this website is satire, parody, or spoof.
Spread The Word
Comments