NFL Network To Create Preseason Awards, Bribe Fans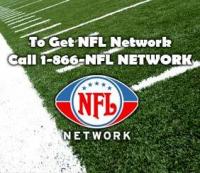 Useless Channel
The NFL will do just about anything to receive attention and the same can be said for their NFL Network. The station that continually shows any game where the final score finished within three points has now gone over the edge.
The NFL has announced that they will be offering preseason awards after the last game of the preseason. The awards show will be televised live on the NFL Network, but subscribers must make concessions if they want to watch the show.
The first concession that the NFL is asking of viewers is that they please4 call their cable companies thirty seven times during the show to tell the cable provider that they want the NFL Network on their basic cable packages.
The second
thing fans must do if they want to watch the awards show is say "The NFL is the greatest sports league in the world", two hundred and ten times out loud.
Once they have completed those two tasks, they will be allowed access to the awards show after only one more task. Fans must agree to watch nothing but the NFL Network for two straight weeks during ratings sweeps.
The show itself will be nothing more than ex-NFL players who could not get jobs on regular networks, giving out awards to athletes who do not deserve them. There will be awards for shortest stint in a game for a starter and quickest change into street clothes.
For the back ups the awards will include quickest cut and longest time in training camp with no chance of making the team.
Disclaimer - The news reported on this website is satire, parody, or spoof.
Spread The Word
Comments