Hawks Childress Chooses Another Country Over Atlanta Hawks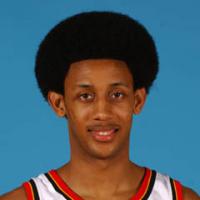 Perfect Look For Greece
Josh Childress has become a very good player in the NBA. That apparently was not good enough for him after he signed a deal with a Greek club to go and play overseas.
The Atlanta Hawks have become such a laughingstock of an NBA franchise, that a player would rather go and play in another country than continue to play with the Hawks. The move is not entirely the Hawks fault, however.
Childress explained his desire to become one of the best players in the league. He knew that was not going to happen in the NBA, so he fled to another country. People move from other countries to the United States to create something better for themselves. Childress is doing the opposite.
"I just want to be
considered the best," Childress said. "I knew I was not good enough to be the best in America, so I'm going to go where I can dominate little white players." Childress might not be alone in his move overseas.
The move seemingly opens the door for other players who cannot cut it in the NBA to make a similar decision. Childress has the right to opt out of his contract with the Greece team after each year.
They put that option in his contract in case he decides he wants to once again become a man and play in the NBA. "I don't know what he's doing. But for me, I'd rather be the worse player over here and be known as a fighter rather than being the best over there and being known as a pu**y who couldn't handle the roughness of the NBA," said James Posey.
Disclaimer - The news reported on this website is satire, parody, or spoof.
Spread The Word
Comments