PGA Seeking Injury Compensation From Tiger Woods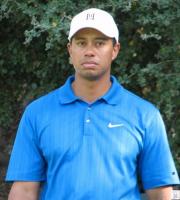 Ready For Legal Battle
The PGA has filed a lawsuit against Tiger Woods where they are seeking injury compensation from the world's best golfer. The injury compensation suit comes on the heels of Woods having surgery and not playing on the PGA tour for the rest of the year.
Lawyers for the PGA are stating in the lawsuit that Woods' injury will severely hurt the financial status of the PGA for the rest of the year. They are claiming that Woods was selfish in his motives to come back from injury and compete at the U.S. Open.
Had he not played at the Open, tour officials claim that they would still have Woods to make appearances at the rest of the events this year. Now, they are claiming nobody will come out or watch the rest of the season on television.
Corporate sponsors have already pulled out of the rest of the season. One corporate sponsor who wished not to be identified, spoke to us on conditions of anonymity on the injury compensation
suit by the PGA. "The PGA should go after Woods for money lost due to his injury. How are they going to market any of these other scrubs on tour. We're certainly not. we are pulling our sponsorship until Tiger shows back up at a tournament," said the source. He then walked away, dressed in clothes with swooshes all over them.
This is a precedent setting injury compensation case. It is the first time anyone has actually sued the person with the injury. Usually, the injured goes after whatever caused the injury. Clearly, the PGA cannot survive without Tiger Woods, so following the lawsuit will be many other sports.
Upon hearing news of the injury compensation lawsuit, MLB has not consulted with their lawyers about possible legal action against David Ortiz and Albert Pujols, both of whom have been out with injuries as of late.
It is not known whether Woods will counter-sue just because that is what people do when they get sued. Stay with us for updates on this precedent setting case.
Disclaimer - The news reported on this website is satire, parody, or spoof.
Spread The Word
3 Responses to "PGA Seeking Injury Compensation From Tiger Woods"