Personal Injury Attorney Needed For The Kansas Jayhawks
Published 06/3/2008

Unrated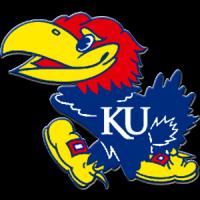 Personal Injury Attorney Needed
The Kansas Jayhawks should have been enjoying the past few months of their season. They came from way behind to win the college basketball national championship back in March. Instead of celebrating, however, the Kansas Jayhawks are in need of a personal injury attorney.
The case will be tough to present for any attorney that takes the case, but the Jayhawks are seeking injury compensation from the president of the United States. On Tuesday, the champion Jayhawks basketball team visited the White House as is customary for champions.
Upon leaving, however, several of the Jayhawks said that they felt psychologically damaged. While most champions come out of the meeting with the president
unharmed, it was painfully obvious that this group had been damaged.
One player was asked how the visit went, and he said, "War is good." He then mumbled a few words about Democrats being evil. It was clear the president had a negative effect on the team.
A personal injury attorney was immediately contacted upon arriving back home in Kansas. The flight home was so bad, according to one assistant coach, that, "players were all talking about how to get President Bush re-elected, and how Democracy would be bad for the United States if a new leader took over next term. It was a horrifying sight," said the coach, who wished to remain anonymous.
The personal injury attorney claimed that the team would file suit as soon as possible.
Disclaimer - The news reported on this website is satire, parody, or spoof.
Spread The Word
Comments